2019-03-16 06:00:00


Those who enjoy browsing for artisan foods and crafts in an indoor farm market atmosphere will enjoy the Spring Pop Up Market at Pikes Peak Market.
The market's monthly pop-ups at 315 E. Pikes Peak Ave. are designed to attract shoppers searching for unique niche-business goods. The next pop-up will be from 11 a.m. to 3 p.m. March 23. More than 30 vendors will showcase their wares.
Lilla McPhearson, owner of Conscious Living, a permanent shop in the space, is marketing the endeavor.
"We've received more than 40 vendor applications so far, so we're planning for a great turnout. We will have a couple of food trucks outside that day as well as an animal rescue, From Forgotten to Forever Rescue & Transport, which will bring adoptable animals," McPhearson said. "If we can do this monthly, we're going to try to feature a different rescue group each month."
She said the board-run market gives preference to local small businesses, and vendors pay a $35 booth fee.
"Most are small businesses that don't have their own storefront. … We want to focus on the unique small business. A few are social impact groups that are nonprofits."
Items for sale include baked goods, kombucha, jewelry and vintage clothing. Among the vendors are Bonbon Bombardier, Spirit Bombs, Dignified Designs, Itzadoozy Bakes, Berry Good Goods, Mae Green Vintage, Zola Oil Co., Wandering Fox Apothecary and Grimoire. For an updated list, visit the market's Facebook event page.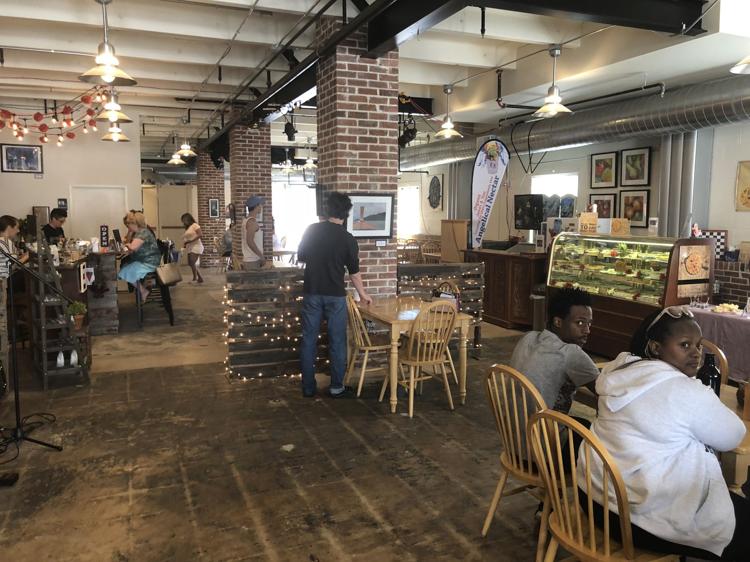 Rich Lemasany, owner of CoS'bucha, is a permanent vendor at the market, which is open from 10 a.m. to 5 p.m. Thursday-Sunday year-round. He'll have several flavors of kombucha, a fermented bubbly beverage, available to sample or buy by the cup, bottle or growler. The Colorado Springs business brews about 250 gallons of the tummy-friendly probiotic brew each month and sells it at the market and 12 wholesale locations in town, including Till Kitchen, the Burrowing Owl and the Wild Goose Meeting House.
Lemasany said he's inspired by what's in season to make flavors such as Apple Cider, Raspberry Rhubarb and Pineapple Ginger.
McPhearson opened Conscious Living in November, selling eco-friendly items and refills for bulk bath and home care products by the ounce. She sells new containers but encourages customers to bring their own to fill with laundry detergents and soaps. Conscious Living also carries items such as stainless-steel drinking straws, coconut-fiber dish scourers, organic bamboo facial rounds, recycled paper-free trade ornaments and reusable food wraps.
"I was doing all this eco-friendly stuff before it was cool," she said. "I curate for third-party businesses that make all natural, organic and plant-based products. Some are brands that people know well, such as Dr. Bronner's Castile Soap, ShiKai hair care products and EO Essential Oil hand soaps. No one else in town does bulk body and home-cleaning products. When people find me and hear about the concept, they really like it."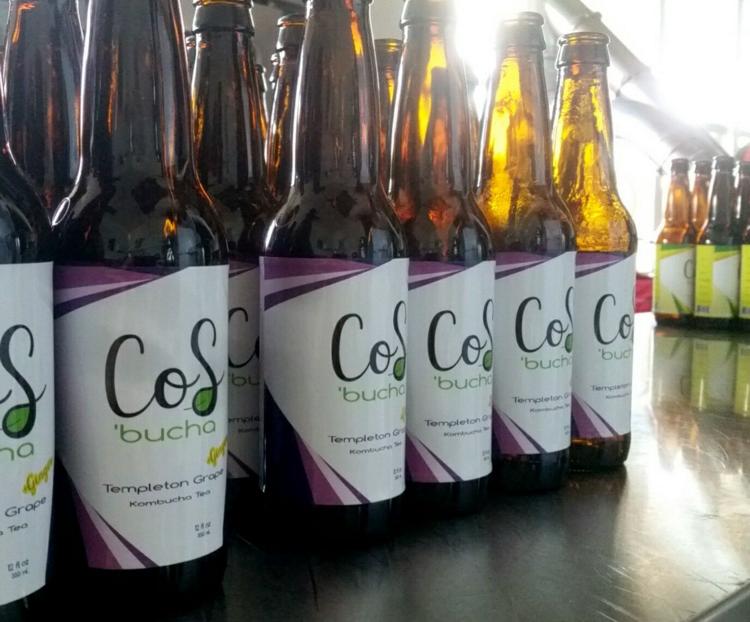 McPhearson said the nonprofit Pikes Peak Market is trying to fill with permanent vendors and finds the pop-up markets are a good way to generate interest and traffic.
"A lot of us are small businesses that are just getting started, so we can't afford employees. We have to find the right way to get the word out that we're here and looking for vendors to rent out space. It's a great space," she said. "It's easy to see how successful it could be."
The building is much larger than it looks from the facade. The foyer has a counter space that would be great for a coffee shop, McPhearson said. The rest of the brick building has lots of room for vendors. Plenty of metered street parking and a few free spots behind the building are available, and the market is walkable in downtown, just a couple of blocks off Tejon Street.
McPhearson said more pop-up markets will be announced monthly.
The market is also available to rent for events and is working to open the Pantry at Pikes Peak Market, to be stocked with local shelf-stable, refrigerated and frozen products from food entrepreneurs.
Contact the writer, 476-1602
https://i2.wp.com/viperpay.com/wp-content/uploads/2019/03/5b58a8e4e0215.image.jpg?fit=977%2C630&ssl=1
630
977
Steve
http://viperpay.com/wp-content/uploads/2019/01/ViperPay-Business-Merchant-Solutions-Utah.png
Steve
2019-03-16 15:42:00
2019-03-16 15:42:00
Under one roof: Market showcases Pikes Peak region niche businesses |