2019-09-01 07:07:30


Look for site work to begin soon for a five-story, 136-room Holiday Inn Express hotel at 2614 Midwest Drive, east of Theater Road in Onalaska.
The hotel is planned for the south side of Midwest Drive, across from a community garden. And it will be just east of where Morrie's Automotive Group plans to build a new sales and service facility for its local Audi and Volkswagen dealerships.
Wieser Brothers General Contractor Inc. of La Crescent is the general contractor for the hotel project, according to the site plan filed with the city of Onalaska.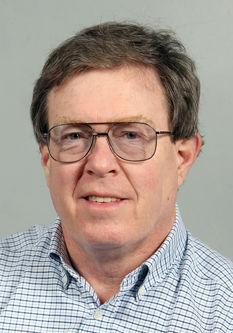 The hotel is being developed by Winona-based Rivers Hotel Co., which recently bought the Onalaska property from Weber Holdings LLC.
Additional details weren't available from Rivers Hotel officials last week.
Rivers Hotel Co. was established in 1992 and most recently (in May) opened a 97-room Fairfield Inn & Suites hotel at the former site of the Winona Holiday Inn, according to Winona Daily News files.
The planned hotel would be the second Holiday Inn Express to be built in Onalaska since the 1990s. The current 75-room Holiday Inn Express north of Valley View Mall opened in 1996.
Meanwhile, site work is expected to begin this fall for the Morrie's Automotive Group's new Audi and Volkswagen sales and service facility at 331 Theater Road in Onalaska.
The site is at the southeast corner of the intersection of Theater Road and Midwest Drive, near Bremer Bank and the Mayo Clinic Health System-Franciscan Healthcare Onalaska clinic.
"We anticipate beginning site work this fall, followed by large-scale construction in the spring," Phil Branson, Morrie's director of real estate and facilities, told me last week. "The facility is anticipated to be completed in spring 2021."
Morrie's officials originally expected construction to begin by this past spring. "The design phase took longer than expected," Branson said.
Morrie's, based in Minnetonka, Minn., bought the Audi and Volkswagen dealerships at 700 Monitor St. in La Crosse in 2017 and is moving them to Onalaska.
Register for more free articles.
Stay logged in to skip the surveys.
Addie Tourville, who opened her addiecakes shop at 313 Main St. in downtown La Crosse in February 2016, announced in a Facebook post last week that she is closing her cupcake shops because of a new business opportunity, and is moving out of the area.
She said that Saturday, Aug. 31, would be the last day for the cupcake shop that she opened in August 2017 in Valley View Mall, and that Sept. 27 will be the last day for the downtown shop. She opened a third addiecakes shop in February in Apache Mall in Rochester, Minn., but has closed it.
"A new business opportunity has presented itself to me and I will be moving away from the La Crosse area," Tourville said in the post on the addiecakes Facebook page. Over the past nine years, she wrote, addiecakes has gone from a few small orders to thousands of cupcakes, cakes and cookies.
Tourville declined to elaborate on her new business opportunity and upcoming move, when I contacted her after her Facebook post. But she did tell me "I will also continue operating my online clothing boutique, Lace and Lavender (laceandlavenderco.com) and will offer free shipping since local pickup will no longer be available."
Before opening her downtown shop, Tourville operated addiecakes from the Coulee Region Business Center, also known as the small business incubator.
For more information, visit addiecakes' Facebook page.
Sept. 15 will be the last day for the Purple Cow Sweetshop & Cafe at 1710 Commercial St. in downtown Bangor.
Plans to close the business were announced in an Aug. 23 post on its Facebook page. "It's because we haven't seen the necessary business growth and have some seasonal staffing challenges that we had to make this tough decision," Purple Cow said in another Facebook post.
The business opened in 2015 and sells Chocolate Shoppe ice cream as well as panini sandwiches, wrap sandwiches and salads.
For more information, visit the Purple Cow's Facebook page.
DRAP Apparel opened in mid-August at its new location at 715 Rose St. in La Crosse, and will have a grand opening celebration from 4 to 8 p.m. Friday and 2 to 7 p.m. Saturday. It's near Ken's Barber Shop and The Verse Lounge & Grill.
After the grand opening, store hours will be 11 a.m. to 7 p.m. Monday through Friday, noon to 3 p.m. Saturday and closed Sunday. Check its Facebook page for this week's hours.
The business began in 2018 and was at 714 La Crosse St. before it moved to Rose Street. It sells women's and men's apparel and accessories. And it soon will have a website for online purchases.
http://viperpay.com/wp-content/uploads/2019/01/ViperPay-Business-Merchant-Solutions-Utah.png
0
0
Steve
http://viperpay.com/wp-content/uploads/2019/01/ViperPay-Business-Merchant-Solutions-Utah.png
Steve
2019-09-01 07:31:03
2019-09-01 07:31:03
Steve Cahalan: Holiday Inn Express to be built in Onalaska | Local